This isn't quite a Yonkers thing, but with our recent influx of vegetables from our coop, I thought I'd share this.

Here are some other rationalizations....

Scarsdale is nearly Yonkers...
The Greenburgh Nature Center is a place I've been meaning to check out.
We need posts!

Anyway, here you go!
======================================


Vegetarian Cooking With Local Organic Produce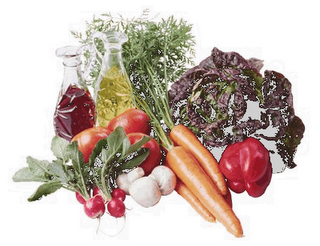 Where:

Greenburgh Nature Center
99 Dromore Road
Scarsdale, NY 10583


When:

Wed. August 8 at 7:30 p.m.


How Much:

FREE

The Greenburgh Nature Center and the Sierra Club are presenting a program entitled "Vegetarian Cooking With Local Organic Produce" on Wednesday, August 8th at 7:30 p.m. the program will be held at the Center's Manor House Museum. Admission is free and handicapped parking is available.

The program will be led by famous chef Shelly Boris of Garrison, NY. Ms. Boris is the owner and operator of the Fresh Company catering service. The program will consist of a cooking demonstration and tasting, followed by informal discussion of what people are doing in the lower Hudson region to support sustainable agricultural products.

Shelley Boris began her food career with Dean & Deluca to make ends meet. Soon enough she was manager of the cheese department and swept into the mesmeric food world of early-1980s New York, which tipped its hat to the qualities of traditional cooking while experimenting with novel approaches. She went on to become the chef at Exile, then at Peter Dent Catering, both in Tribeca. Shelley opened the first Dean & DeLuca Espresso Bar at the Paramount in Midtown, then began working as a private caterer in the city.

Ms. Boris has published recipes in various journals and books, including the New York Times and Food & Wine Magazine, Recipes From America's Small Farms, and co-wrote The International Mail Order Gourmet, a food guide, with friend Jamie Harrison.

Self-taught, Shelley followed her instincts and passions into the cookery of France and Italy, Northern Africa, and the Far East. Shelley has a love of fine ingredients and an intuitive grasp of their possibilities. From 2000 – 2003 Shelley was Executive Chef at The Garrison, running three kitchens, including Bill Brown's Restaurant, a top-end establishment on the property, and two large banquet facilities.

Since forming Fresh Company Shelley has cooked for such personalities as the Dalai Lama and Mikhail Gorbachev. She is a founding member of the Cold Spring Farmer's Market and works in the Hudson Valley region to promote local foodmakers and farmers.

For further information, phone (914) 723-3470 or visit their web site at greenburghnaturecenter.org.
The Center is located on Dromore Road off Central Avenue just south of the Hartsdale Post Office.