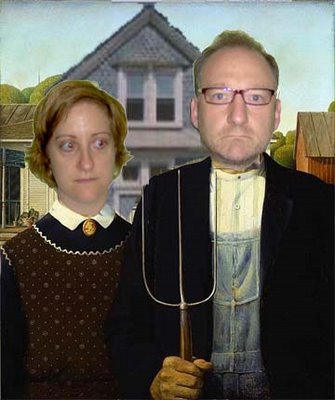 It's been kind of a biblical couple of days-- the rain and the heat has been completely intense-- and naturally we are wishing that we had allocated that air conditioning money to the central air we are capable of, but can't really afford. I know I need to call HVAC guys to get this all started, get more quotes,etc, etc, but I'm so burnt out on hiring people and then having to follow through with them and get a quote and worry if it's too high, and if they'll show up when they say they will, and do the job when they say they will, and wondering if I could have got it cheaper/better/faster. I know, I know, it's silly to worry about such things. But I do. And it's not making me any cooler.

We are not completely without A/C-- my mom gave us a portable air conditioner, but it doesn't seem to cool anything but immediately in front of it-- and I fear the 5000 ConEd bill it will certainly cause. And we have A/C in our bedroom, and ceiling fans in the bedroom and office. But it remains prodigiously hot, and there's nothing I can do about it, but open my wallet or suffer the sweaty consequences. I keep hoping that we can get away without biting the bullet on the central air this year-- but I don't know if we can....

At least we haven't lost power here (which is more than I can say for 25,000 people in Queens, and 10,000 people in Westchester.

It's not just the heat that's been oppressive and impressive-- it's also the rain. It has been raining, thundering, and lightning prodigiously over the last couple of days. Today, it sounded as if the thunder was right outside our door. And the lightning storms have been beautiful.

Our house itself hasn't been too wet-- though there's a bit of moisture in the basement (we've got two dehumidifiers running down there full time, and it definitely seems to be helping)

It's also been raining Amazon packages-- 5 packages came yesterday, and today another one. Well, time for a bit of sleep, followed by a long amount of sweating and complaining about the heat. Thank God I've got that pitchfork!